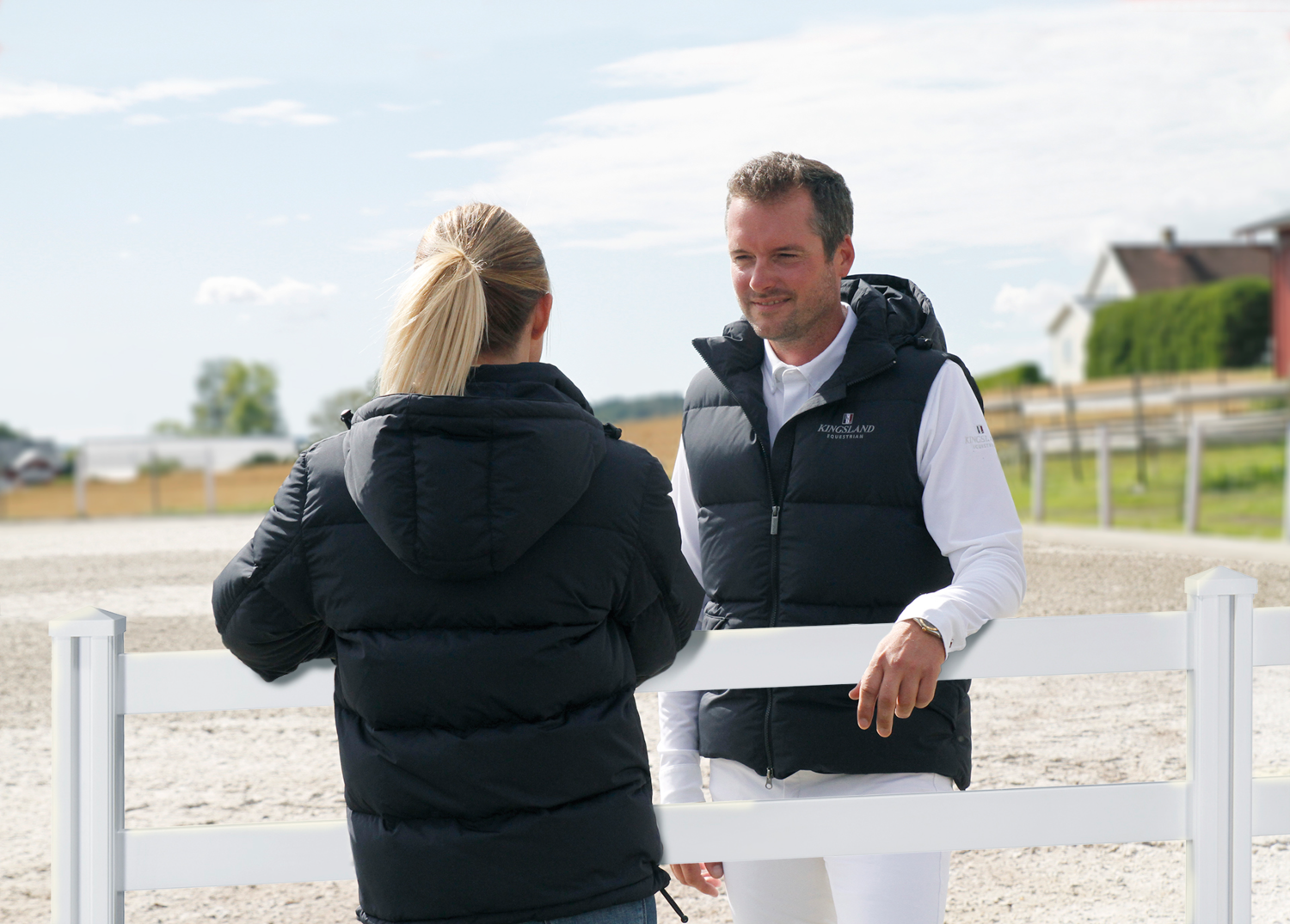 Collection:

Kingsland Bodywarmers and Vests For Men
Bodywarmers & Vests
When transition seasons are upon us, we know a can cause a problem of feeling too hot and then too cold, leaving you uncomfortable. However, at Kingsland, we provide a luxurious selection of bodywarmers and vests to keep you well insulated and your body temperature regulated. Not only is it practical but at the same time, it's fashionable. You can browse through our vast collection of bodywarmers and vests, available in men's, women's, and children's sizing so that the whole family can be dressed at their best in Kingsland clothing.
Kingsland Protection
Our padded vests give protection against those harsh winter winds, and our windproof vests offer protection against the humid weather and bone-chilling winter winds. A vest keeps your torso warm while ensuring you have the complete freedom to move your arms wherever and whenever you need to – this is perfect for when you're (holding the reigns, taking care of the horse.) The padding in our vests makes it easy to protect yourself from the cold while still quickly slipping on your clothes or one of our fleece jackets.( https://kingsland-equestrian.com/collections/women-softshell-fleece)
Our body warmers are a popular choice of garment among our Kingsland customers. With our roots being from Scandinavia, we know how to make something that will ensure you stay warm while decorated in beautiful Nordic design. Whether they are lightweight or made with a thicker material and stuffed with down, you will be left feeling cozy in our gorgeous body warmers.
Versatility
Bodywarmers are incredibly versatile pieces of clothing. You can wear anything underneath it whether you prefer long or short sleeves, and our vests have pockets so that you can carry whatever you need with you when (you're on the horse, riding.) Vests pair well when pulled over a long-sleeved polo shirt (https://kingsland-equestrian.com/collections/women-polo-shirts-t-shirts), and it's a way to stay warm while looking modern and fresh.
Some of our pieces have detachable hoods, which means that they can effortlessly go from winter protection to a stylish spring look. Our tailored design matched with the delicate Kingsland embroidery over the chest makes for something that just might become your next favorite piece.
Styled with luxurious comfort
There is a body warmer or vest for everyone; whether you are old or young, for (riding or taking care of the horse), we offer options so that you can pick the style that will best fit your needs. If you're looking for a warmer vest, perhaps you would like our soft, Classic Down Vest, available in unisex sizes. Or, if you're looking for something more feminine, you can try our Classic Ladies Hybrid Body Warmer that combines function with flair—expertly designed to flatter and highlight the contour of your body while keeping the cold out. Lighter options are available as well for men and women in our softshell and breathable material, and they're also water-resistant.
In the spring, our Classic Body Warmer is one of our most sought-after items. The body warmer is practical and incorporates an elastic softshell on the body's sides. It's anatomically cut to flatter your body shape and ensures that the vest will move with you, rather than restricting you like other materials. The stretch sides encourage activity and performance, allowing you freedom with movements and ensuring a perfect fit when sitting in (the saddle on the horse's back.) Whether you are (riding, sporting, cleaning the stable), you will feel comfortable with our heat regulating and moisture-wicking fabric technology.
Fashionable and Functional
Bodywarmers and vests for (equestrian riders) were initially used more as a decorative garment by the French in the 19th century. Due to the demand in practicality, we have taken those classic, elegant pieces worn for centuries and added functionality to them so that you can have the best of both worlds. We add small delicate details to every item to make our clothes look and feel more luxurious and more stylish. With features like corporate rubber zipper pullers on a YKK 2-way zipper, tonal stitching, and our classy signature embroidering on the chest and back, you will feel the craftsmanship that goes into Kingsland clothing.
Whether you want to wear your vest over your favorite Kingsland knitwear(https://kingsland-equestrian.com/collections/women-sweats-knits) or as extra protection under one of our riding jackets(https://kingsland-equestrian.com/collections/women-jackets), you can have comfort and style no matter what adventures await you.
Our Values
Our bodywarmers and vests have so many benefits; like most of our clothes, we combine functionality, comfort, and fashion to make the best products for you. Most importantly, we believe in animal welfare and sustainability. As (animal/horse lovers) we make sure to do our part regarding the responsibility for animal welfare. We ensure high quality and sustainability with the Kingsland brand. We package our clothing in recyclable materials and anti-mold protection, and you can read more about our commitments here to quality assurance, animal welfare, and to our workers here.( https://kingsland-equestrian.com/pages/social-commitments)
We are riders creating designs for riders, and we are passionate not only about horses but also about making you look good and feel good. And we offer a 14-day return policy on all products.
Choosing a selection results in a full page refresh.
Opens in a new window.