The story of their bond and plans after the Global Champions League
In an exclusive interview, we dive deep into the incredible journey of Christian Kukuk and his extraordinary equine partner, Mumbai. From their wild beginnings to conquering the world's grand arenas.
READ THE FULL INTERVIEW HERE
Christian's Favorites
"My top choice is the Kingsland saddle pads, primarily because of their special Coolmax lining that benefits horse well-being. Next, I like riding in the breeches from the Classic collection. Lastly, I have to mention the show shirts. I'm always amazed by their breathability and great material that allows you to move the way you want."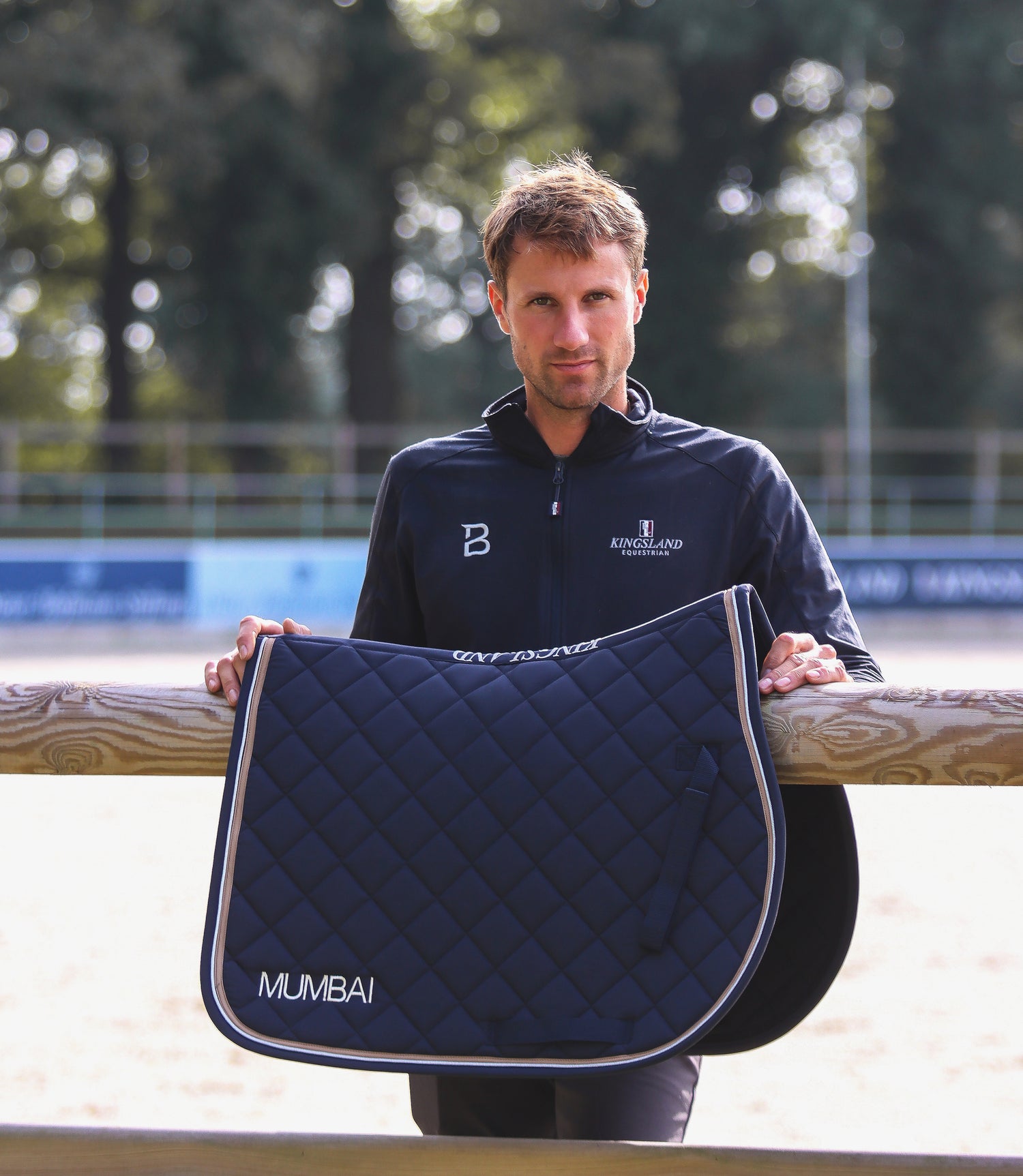 Just like Christian, get your saddle pad embroidered!
When buying a saddle pad from our Classic or Winter collection, you can have it embroidered with your horse's name, your motto or whatever you desire.
Get Your Embroidered Saddle Pad